Mythical Legends Dragon Letter Opener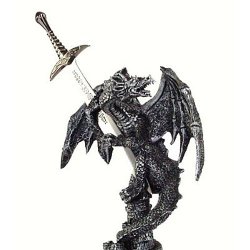 Click to enlarge
Description
This mystic dragon holding a sword is a Great item to have in any house hold. Place it on your desks or on a shelf! the sword pulls out and you can use it has a letter opener!
Measures 7" 1/2 H in x 4" in W
Great for any room
Features a fierce dragon around a sword (letter opener)
The side of the blade is dull so it will not cut you!
Reviews (0)
Write Review