Jingle Bell Necklaces - 12 Cnt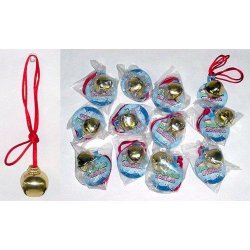 Click to enlarge
Description
You'll receive 12 Jingle Bell Necklaces. These are brand new and never used. These are gold tone colored and looks just like the ones in Polar Express movie. Each necklace is red colored and 15" long. Decorate just about ANYTHING! Doors, christmas trees, and much more...
Jingle Bell Necklace
They resemble the necklaces in the Polar Express ®.
The bells are a gold toned color with a red necklace.
Reviews (0)
Write Review