Winnie the Pooh and Friends Decal Sticker Set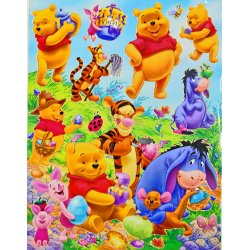 Click to enlarge
Description
Decorate your kids room, the house windows, mirrors or more using this awesome magic sticker set. This set features over 15 removable, reusable, and movable sticker decals.
Winnie the Pooh and friends decal set
Decals can be placed on any smooth non-porous surface
Removable, movable and reusable
Comes with over 15 decals per sheet!!
Reviews (0)
Write Review